First Competition:Sweet Blog Competition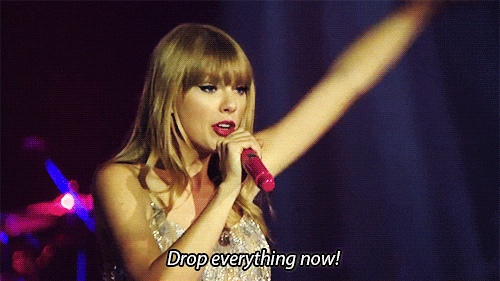 New greeting Image!
Punya blog dan email Punya kook
Umur dari 7 sampai 20 tahun, Aku 12 tahun
Blognya harus cute Nggak cute-cute amat siih!
Memiliki minimal 20 postingan Aku udah 50 lebih,
Sudah kenal denganku. Kenal donk sar!
Mentag blogku dan konfirmasi di Cbox kalau mau ikut Udah ada di ataas
Syarat hanya 6. O iya, juga ada Biodata lho....
Basic
Full name: Sofia Elvristy Tanduklangi
Nick name: Fia
Birthday: 13 May
.
Born: Rantepao, 13 May 2002
Age: 12 years old
Address*Hanya kota*: Toraja Utara
Country: Indonesia
Grade: 6,7
School: SD Kristen Rantepao 5, SMP Lentera Harapan.
Sex: Male/Female *Yang dipilih tolong di bold*
Religion: Christian Protestant
Height: 151 cm
Weight: 39 cm
Blood Type: B
Zodiac: Taurus
Hobbies: Blogging, Reading, Swimming, Cycling, nge-stalk artis.

Favorites

Fav Girlband: JKT 48, AKB48
Fav Boyband: CJR, Sm*sh, One Direction.
Fav Colour: Pink, White, Purple, Red, Green, Blue, etc.
Fav Food: Gado-gado, Tempe Sambel, Rendang, Pempek, Bubur Manado, Intenet(Indomie, Telur, Kornet), Mie Pangsit, Sushi, ayam gulai, roti-rotian, pecel ayam, etc.
Fav Drink : Susu, Berbagai macam jus, air putih.
Fav Snacks : Pisang Coklat Keju, Tango, Kentang Goreng, Popcorn.
Fav Music : Clasic, Jazz, R&B, Slow Rock, Pop.
Fav Games: Tebak Gambar, Temple run, Left 4 dead, Call of Duty, Criminal Case, Subway Surf, Pou, etc.
Fav Lesson: Math, English, Music.
Fav Animal: Cat, dog, spider, rabbit, and other kawaii.
Fav Plant's: Daisy, Edelways, Dahlia, Jasmine, etc.
Fav Sport: Baseball, basketball, football.
Fav Football Club: Barcelona, Chelsea, Real Madrid, Manchester United, AC Milan, Inter Milan.
Fav People: My Family, Friends, Idol.
Contact
Facebook: Fiia Tanduklangi
Twitter: @sayafhya
Instragam: @fiatanduklangi
Fanspage: -
Blogskins: Karya Kecilku
Tumblr: -
Ask.fm: @FhyaTanduklangi
Line: PRIVACY
WeChat: PRIVACY
Phone*Gak mesti diisi*: PRIVACY
Email: fiatanduklangi@gmail.com
---
---
Older Post . Newer Post